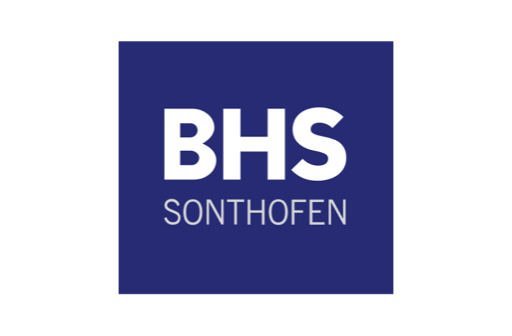 About BHS Sonthofen
BHS-Sonthofen GmbH manufactures industrial filters, dryers and mixers that are used within a wide range of areas such as the chemical, power generation and pharmaceutical sector. The company started year 1607 in German Sonthofen as an iron-smelting plant and has today evolved to an internationally leading technology company, with a focus on equipment for solid-liquid separation processes.
zw nordic AB is the exclusive Nordic sales agent of BHS-Sonthofen, please contact us for more information!
Belt filters
The indexing belt filter is a continuously operating, horizontal vacuum filter used for the efficient and gentle separation of sedimenting solids from suspensions. The filter cake formed can be further processed in for example a sequence of washing steps. The filtrates can be acquired separately during each cycle as well.
The BHS-Sonthofen belt filters are used in many industrial process, but in particular in the power generation sector to:
Remove heavy metals and chlorides from fly ash generated by waste incineration plants, in order to recycle valuable materials or detoxify the fly ash so it complies to environmental guidelines for landfill.
Recycle gypsum into building material by reducing the chloride pollution in gypsum by-product from the flue gas desulfurization (FGD) process in waste incineration plants.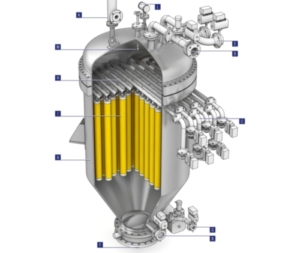 Candle filters
The candle filters are used for the clarification of liquids with a low solids content. Filter elements are arranged vertically in a pressure vessel. The process steps typically performed with this unit are filtration, washing, drying and discharge. It is a compact unit, operates fully automatically and enables high throughput rates.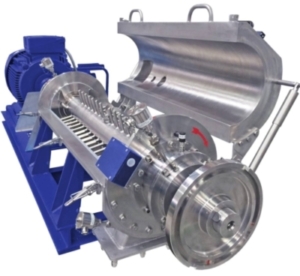 Mixers
BHS-Sonthofen offers horizontal mixers, vertical mixers and ring layer mixers for a wide range of applications. The mixers can be equipped with shovels for gentle product homogenization or with pins for intense shear mixing of powder and pastes. BHS-Sonthofen is a leading technology inventor of process equipment for lithium-ion batttery manufacturing. The horizontal continuously operated mixers have been successfully used to homogenize battery masses.
Dryers
BHS-Sonthofen offers horizontal and vertical continuous as well as batch dryers for a wide range of applications. Heating elements (drum, shaft and shovels) dry the product while it is continuously shifted by the rotating agitator. The constant circulation along the heated surfaces leads to uniform moisture expulsion and a shortened drying time.