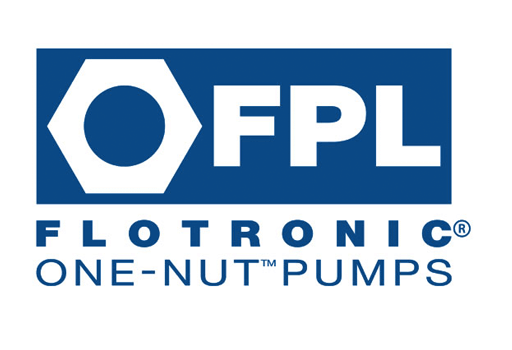 About Flotronic
Flotronic manufactures pneumatic diaphragm pumps of highest hygienic standards, which are unique because of its simple maintenance by the "one nut, one pump" design. These pumps have proven its success in a diverse range of industries including pharmaceuticals, food & beverage, cosmetics and chemical manufacturing. Flotronic is a part of Unibloc Hygienic Technologies offering a great range of sanitary pumps.
Flotronic pumps work especially well for products with high or very high viscosity. For demanding applications in the pharma industry, the pumps can be constructed to the highest pharma degree. zw nordic AB is the distributor of Flotronic Pumps in Sweden, Finland, Estonia, Latvia and Lithuania.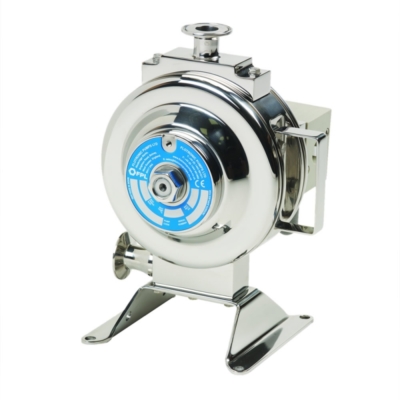 Stainless Steel Slimline Pumps
Flotronic "One-Nut" 'Slimline' air operated double diaphragm pumps are particularly suitable for the hygienic and sanitary transfer of both low- and high viscous products in the food-, beverage-, cosmetic- and pharmaceutical industries. The pump material is conform FDA and  EU 1935/2004 and its addendum 10/2011. The PTFE material for diaphragms and seals comply to USP Class VI. These pumps can be supplied conform EU 2023/2006 Good Manufacturing Practises and are available with either 3A or EHEDG certification.
Flotronic's 'Slimline' pumps are compact and the inside out design only has a minimum of product hold up, less waste of product and fast and easy cleaning. CIP is possible up to 6 bar and afterwards the pump drains without any further handling. The unique One-Nut design allows for pump maintenance in a matter of minutes.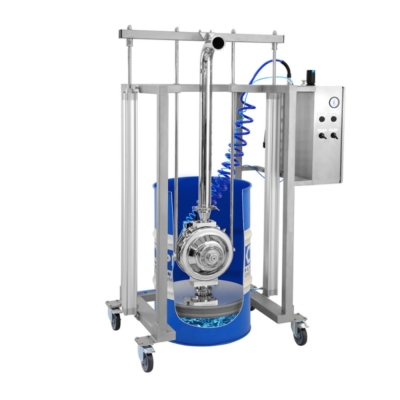 Drum Unloading System
The Flotronic drum unloading system combines the unique 'One Nut' Slimline sanitary pump with a drum unloading skid. This pneumatical system enables you to pump all high viscous materials out of your drums in shortest time.
The pump suction side is connected to a followerplate that fits the inside of the drum. The follower plate has an inflatable seal that prevents against product spilling when the pump is emptying the drum. This way minimal wastage is achieved. The seal is deflated when the pump is pneumatically raised from the drum.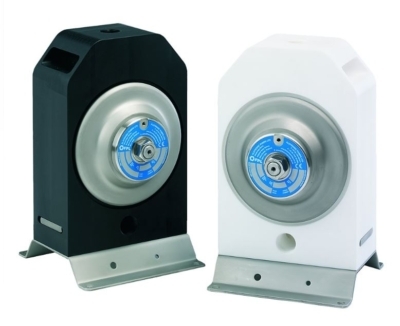 Minichem Pumps
A PTFE double diaphragm pump designed specifically for the safe transfer of aggressive chemicals and other hazardous liquids, at flow rates up to 100 litres/minute. The Minichem is machined from one solid block of PTFE; a unique patented concept based on Flotronic's existing One Nut air operated double diaphragm design. A key benefit of the 'One-Block' design is that it avoids the need for separate manifolds. This means no manifold seals and therefore no potential leak paths.
Minichems pumps are available in both Virgin- and Anti-Static PTFE. Flotronic can supply ATEX certified Minchem pumps in Virgin PTFE material.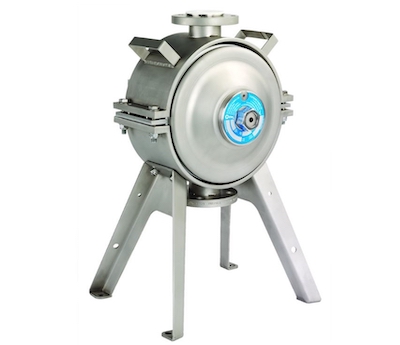 Chemflo PTFE Pumps
The Chemflo range of PTFE air operated double diaphragm pumps have been specifically designed to handle your hazardous materials including aggressive chemicals. Crucial to the design is an outer Stainless Steel housing which supports and protects the main PTFE pump body which is machined from a solid block of PTFE / Teflon, through a range of pressure and temperature variations. This ensures a perfect seal is retained under all conditions.
Self-priming, suction lifts (3.6m dry and 8m wet)
All PTFE or TFM material is USP Class VI and FDA approved
Can run dry
Able to stop/re-start against closed/open valve without pressure relief or damage
Ease of maintenance through Flotronic Pumps' 'One-Nut' fast stripdown technology
Operating temperatures up to 135ºC .