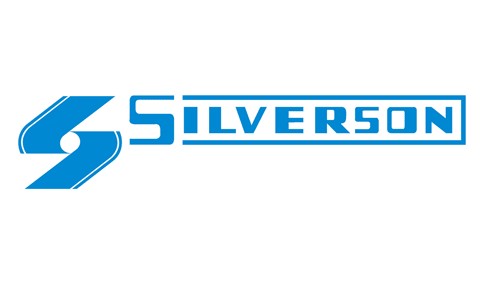 About Silverson
Silverson is world leading in the design and manufacturing of high shear mixers. Their unique design enhances your product in a wide range of applications such as dispersing, emulsifying, homogenizing and dissolving powders in liquid. Silverson mixers range from laboratory mixers to full scale batch mixers and in-line mixers. Their technology has many applications and spans food, pharmaceuticals, cosmetics, chemicals and the lube oils industries.
Compared to a conventional agitator or stirrer, a Silverson high shear mixer achieves significantly better results in less time. zw nordic AB is the exclusive distributor of Silverson in Sweden, Finland, Estonia, Latvia and Lithuania. We offer you to rent a Silverson laboratory mixer or a full-scale high shear mixer to test your application before any purchase.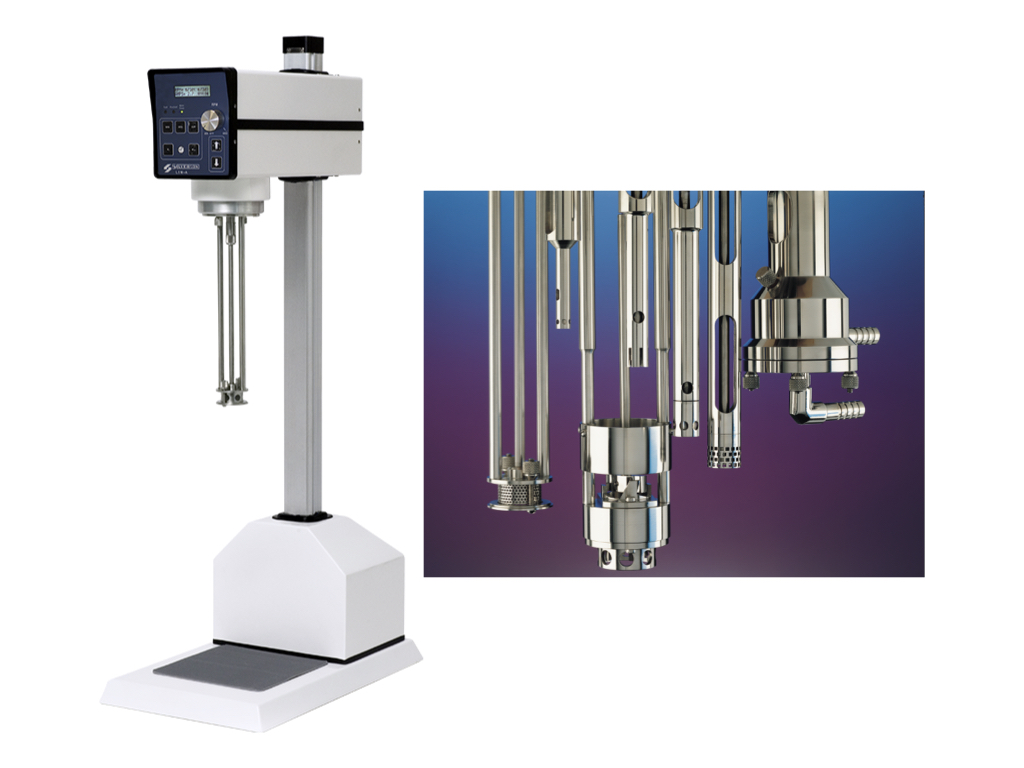 Laboratory Mixers
A Silverson laboratory mixer is well suited for research and development, quality assurance and small-scale production. With a capacity of 1 ml up to 12 liters, it offers excellent reproducibility when scaling up to full-scale production and provide an accurate and easy means of forecasting the performance of larger Silverson machines under full-scale working conditions.
A comprehensive range of workheads and screens is available for all Silverson high shear mixers. These easily interchangeable workheads offer great versatility by allowing any machine to be adapted to perform a wide range of mixing operations including emulsifying, homogenising, disintegrating, dissolving, dispersing, blending, particle size reduction and de-agglomerating. Changing from one head or screen to another is quick and simple.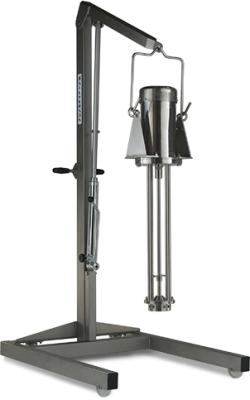 Batch Mixers
A Silverson batch mixer has a precision-made rotor / stator and therefore almost always outperform a conventional agitator or stirrer. The processing time can be reduced by as much as 90% and the quality and consistency of the final product is improved. A Silverson batch mixer is very hygienic as all product contact parts are made of stainless steel.
Mix batches from 5 to 30,000 liters

Disperse highly viscous products

Create stable emulsions and suspensions

Reduce particle size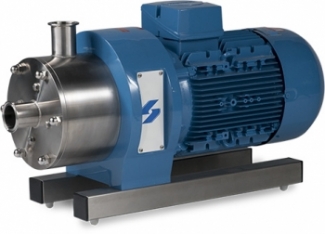 In-line Mixers
A Silverson in-line mixer – high energy mixer pump – are supremely efficient, aeration-free and rapid in operation. The mixer is self-pumping and is connected to a vessel via pipe or hose so that the product is processed continuously. This in-line mixer is also easy to maintain and very hygienic as all product contact parts are made of stainless steel.
Mix batches from 50 to 30,000 liters
Disperse highly viscous products
Create stable emulsions and suspensions
Reduce particle size